Have to tried your luck with our Intralot games?
Rules: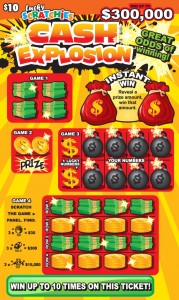 Download the rules for the Intralot options we have available (as provided by www.intralot.com.au)
Lucky Scratchies
If you're feeling lucky or in the mood for a quick thrill, there are several different LUCKY SCRATCHIE games for you to enjoy.
Ranging from $1 – $20. See our range in store.
Intralot Responsible Gaming
Details of Intralot's responsible gaming information can be found here